Steel Mill Bearing Washing
Steel Mill bearings clean thoroughly in eight to 12 minutes. The inner races, and rollers or ball bearings, clean the same as the outermost surfaces. A MART will prewash complete Bearing Assemblies before dismantling to come apart faster. The shop stays cleaner and more productive because all the sludge remains inside the Cabinet. As with rail bearings, large amounts of waste grease is generated so that MART Solution Management Systems are especially useful to (1) extend solution life and increase uptime and productivity, while (2) reducing the cleanouts and operating expense, and (3) saving chemical and service labor.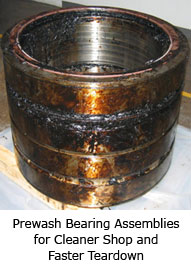 MART Power Washing is capable of Deep Cleaning so that all bearing surfaces, even the cavities and races that are not readily accessible from the nozzle blast, wash thoroughly clean. Whether the bearings are on fixtures or in baskets, there are many shaded areas in the load, yet Power Washing reaches them all. The Comparison and Pump Technology explain the advantages and benefits of the MART system.
Note also that all MART Bearing Wash Systems are EPA and OSHA safe, and Closed Loop Zero Discharge to meet Federal requirements for Waste Minimization.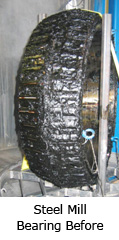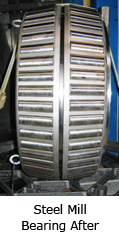 Please contact a MART Applications Specialist for details.